Henna Palosaari at the Gran Guanche
I followed Henna on the Tenerife leg of the race for her bike sponsor (FARA cycling). Nobody could tell Henna's experience better than herself, so here you are:
"Tenerife - might look like a dream but reality was different. We started riding 4am after 2 hours of 'sleep', I felt fine in the beginning but then it got cold and I couldn't drink or eat enough often while climbing on the gravel track. Soon, I felt so bad that I didn't feel like eating or drinking at all so I ran out of energy but I still kept climbing and I can tell you that's no fun.

I reached the point when I was so tired that whatever I tried to do or say I cried. I cried on and off the bike but I kept moving. I started to feel my achilles hurting but I ignored it and focused on surviving. I did not wanna give up, I wanted to catch the last ferry.

After a long and slow ramble (I don't think I've ever moved so slow with my bike) and countless short breaks, I reached the top of the last climb and started the 40km descent down to the ferry. I knew I would make it. But I was still crying. Now I felt the pain - my achilles hurt so much I couldn't pedal with the left foot. I had no energy to think what I should do so I just got on the ferry to El Hierro and booked a hotel to sleep in.

Definitely the most painful day I've ever had on my bike but for sure one to remember in good and bad."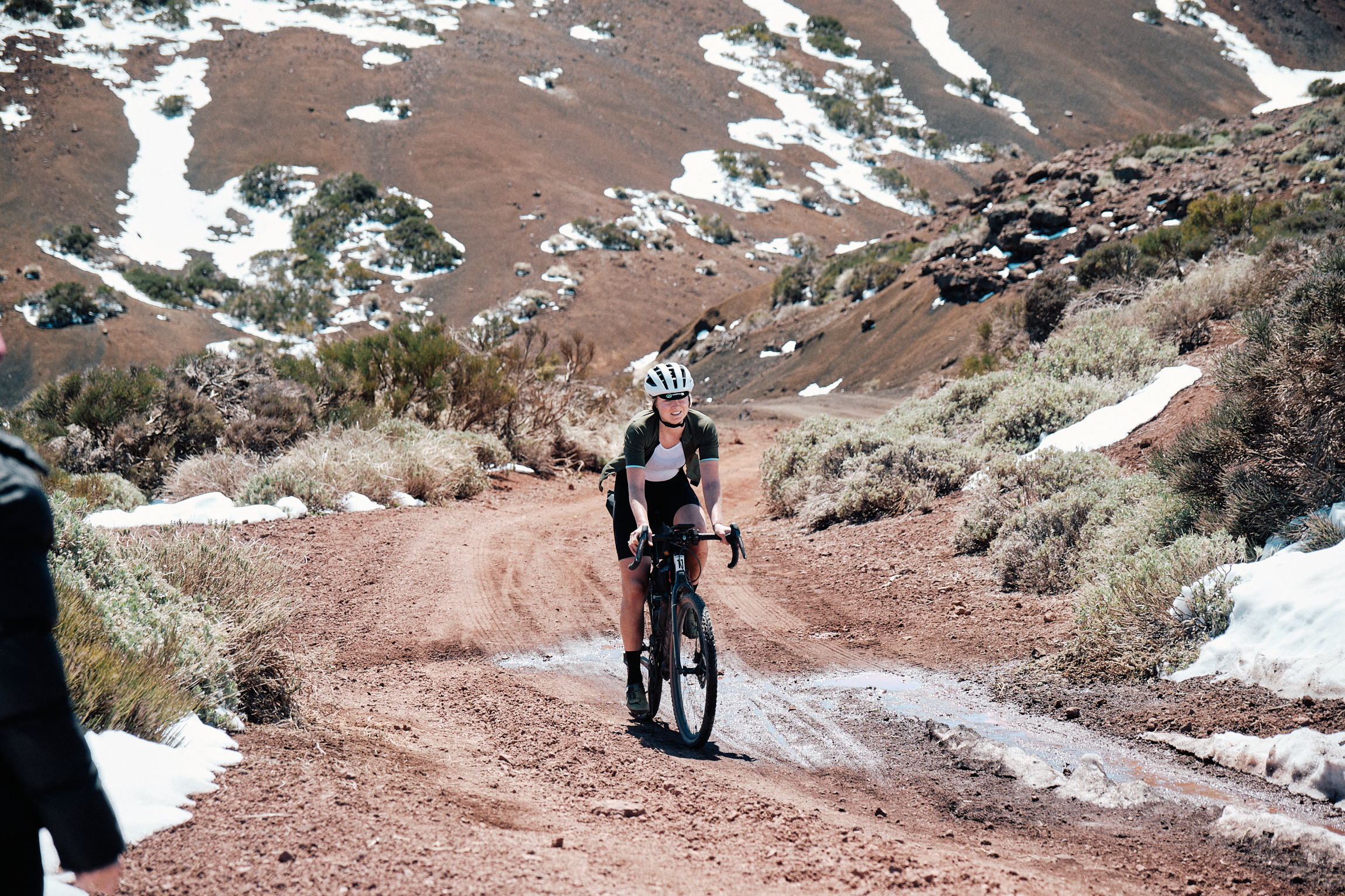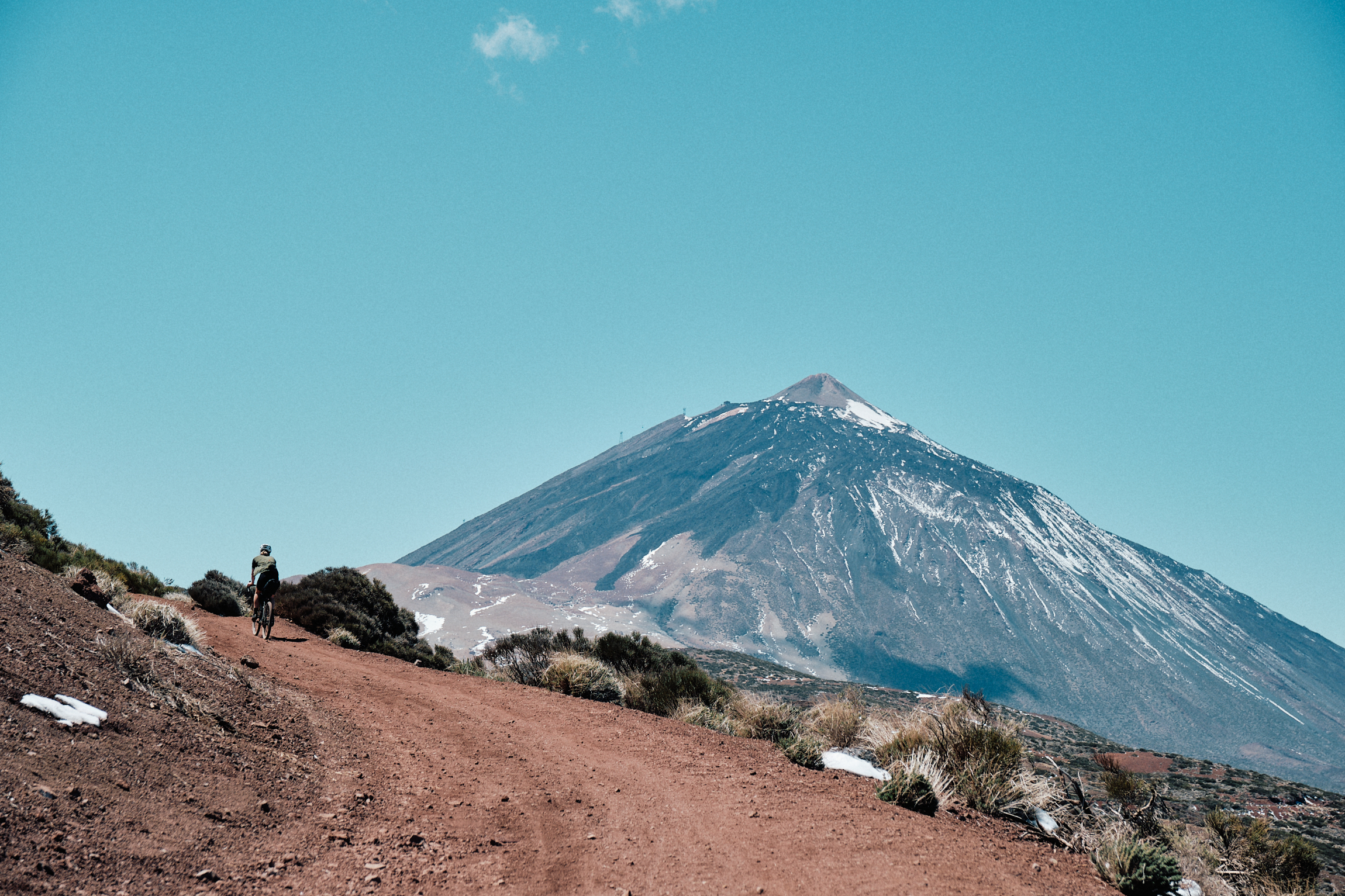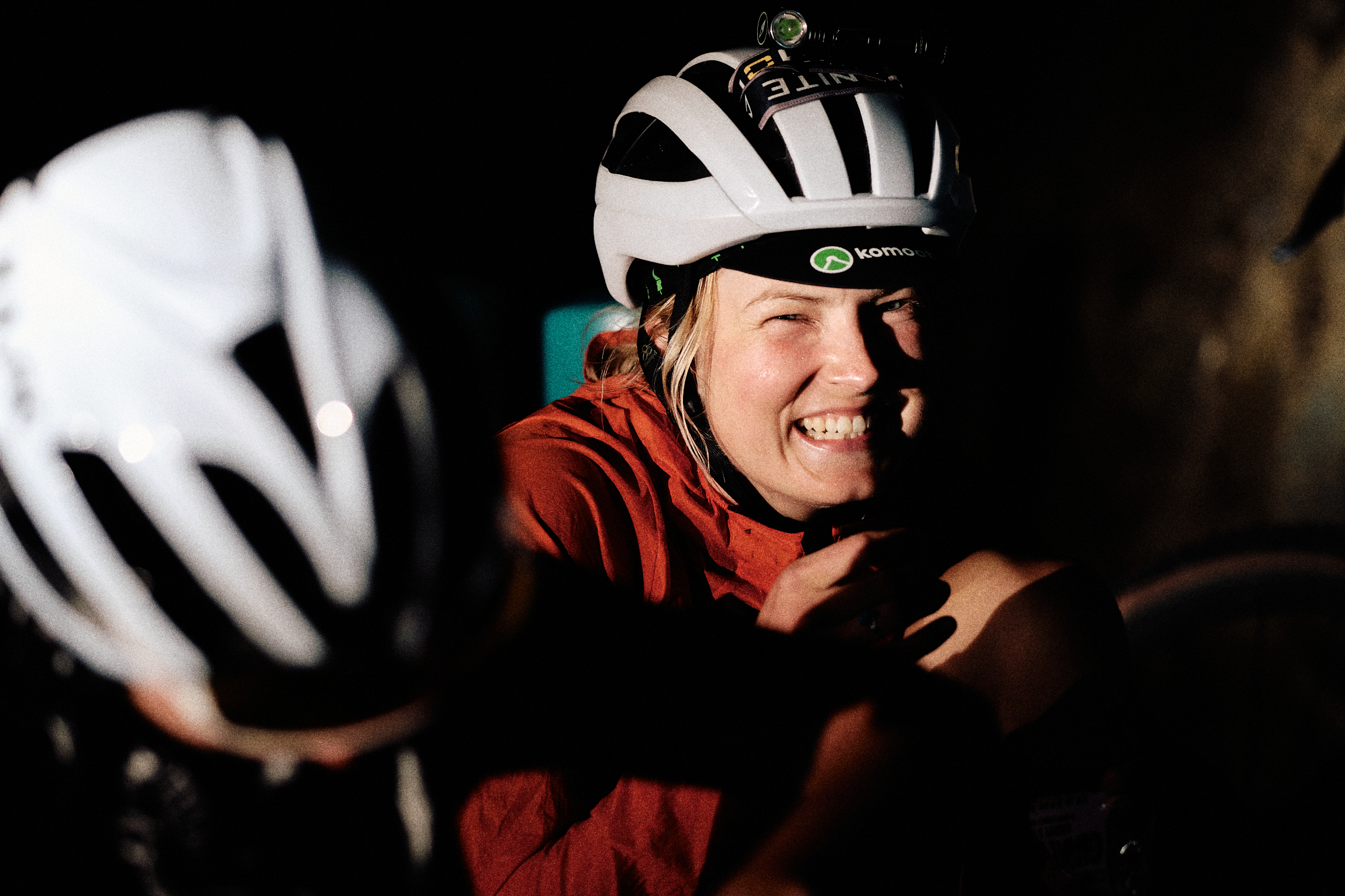 Gran Guanche AUDAX trail race - Visual recap
GranGuanche Audax Trail is a self-supported, single-stage, fixed-route, ultra-cycling event across the Canary Islands. It's a collective adventure and a challenge to finish the route. It's a personal race against the clock, not against other riders.

The Audax pace is a challenge to connect all the ferries in a non-stop ride and complete the route in less than 3 days. Only achievable by the ultra-cycling elite, the entry fee will be fully refunded to every rider fast enough to make it.
It's a demanding route for experienced riders as it includes serious climbs, high mountains, and remote areas. Experienced means well trained, technically skilled, and wisely equipped. Exhaustion, sleep deprivation, and night rides add even more risk to a challenging ride. Participants are fully responsible for their safety and logistics.
Route
The event follows the GranGuache TRAIL route from Lanzarote to La Palma, excluding the short loop in La Graciosa.

Mainly goes on double tracks, but includes a few rocky single tracks, sandy sections, short hike-a-bikes, and the minimal amount of tarmac to connect everything. For hardtail mountain bikes or monstercross gravel bikes with low gearing and min 2.1″ wide tires.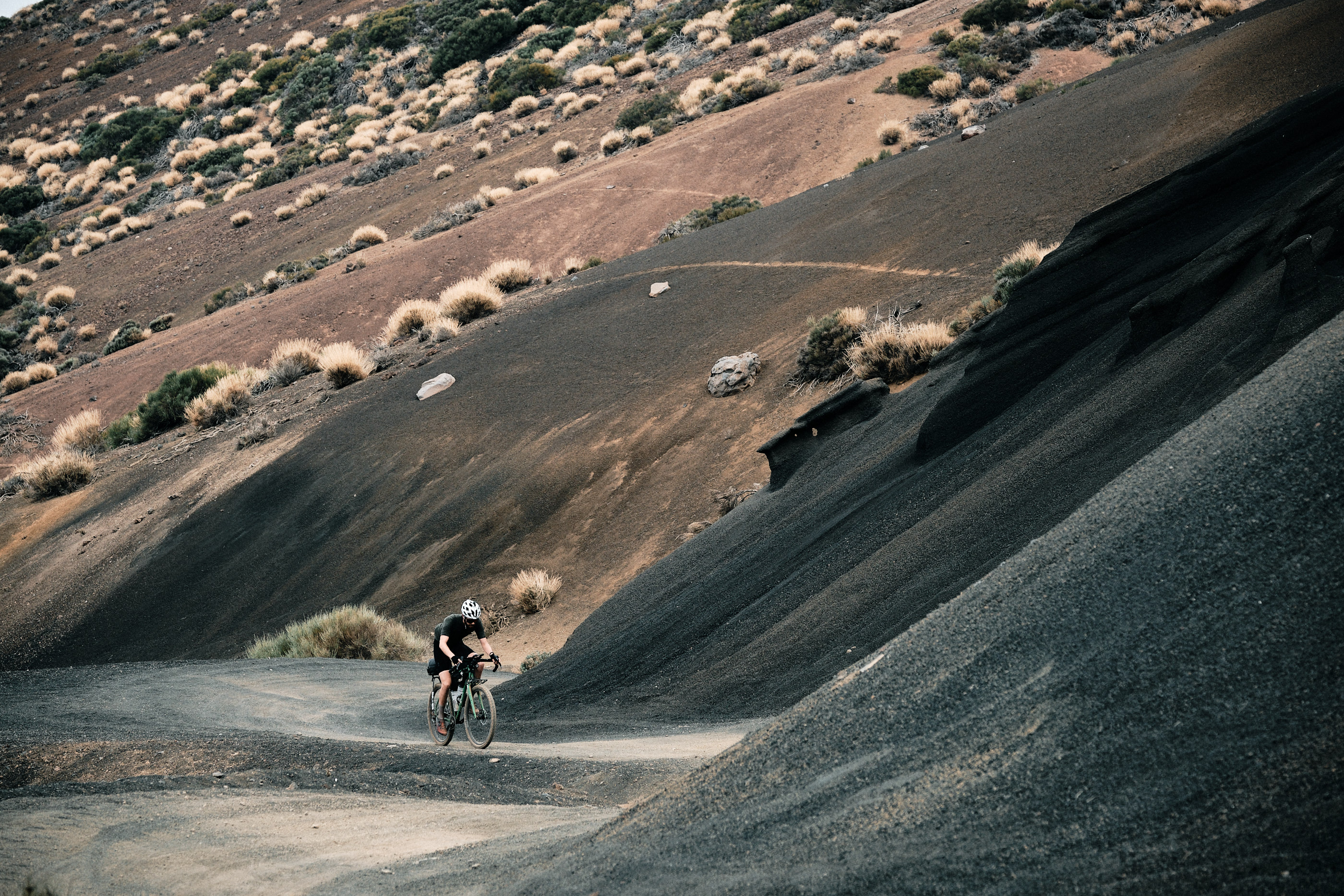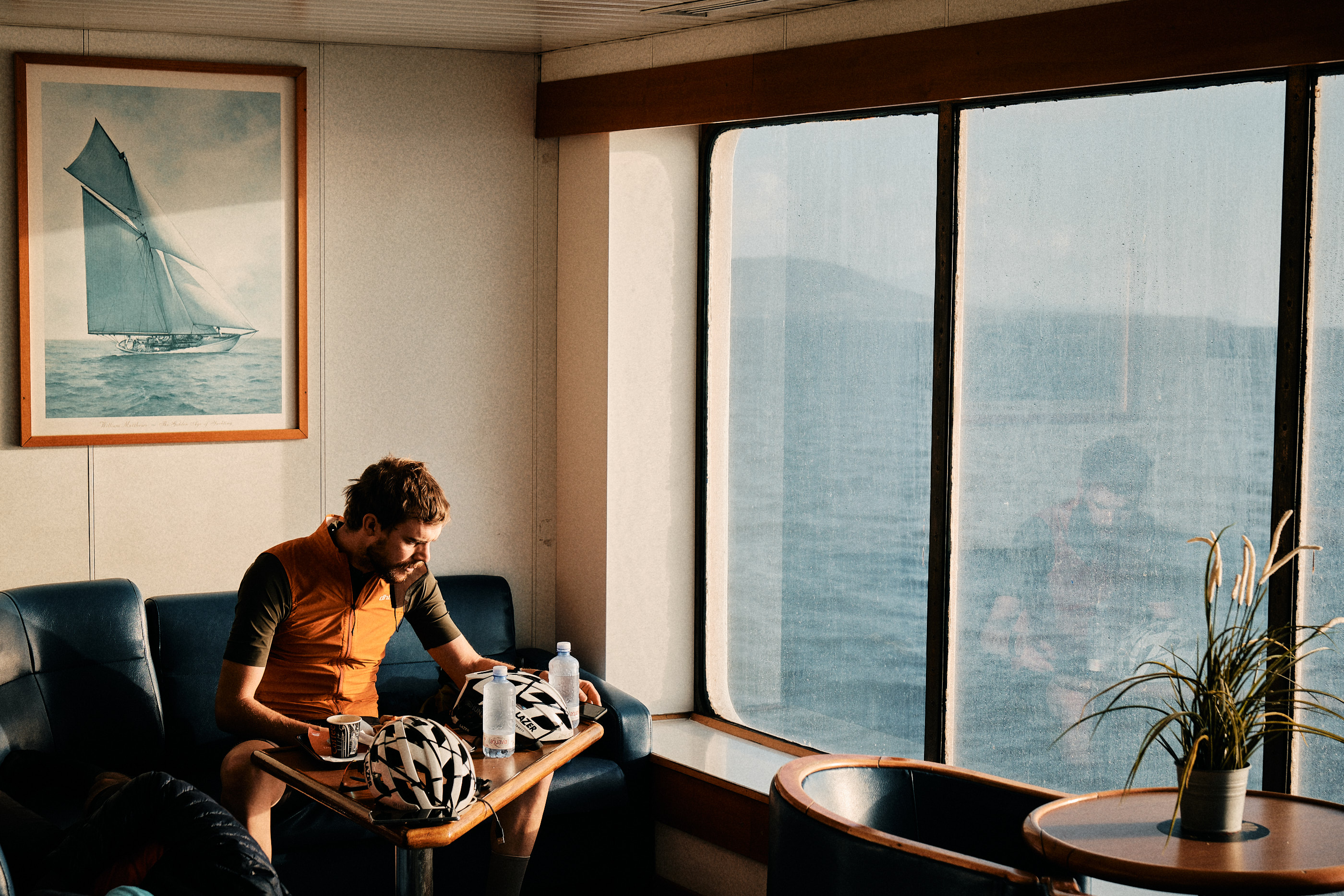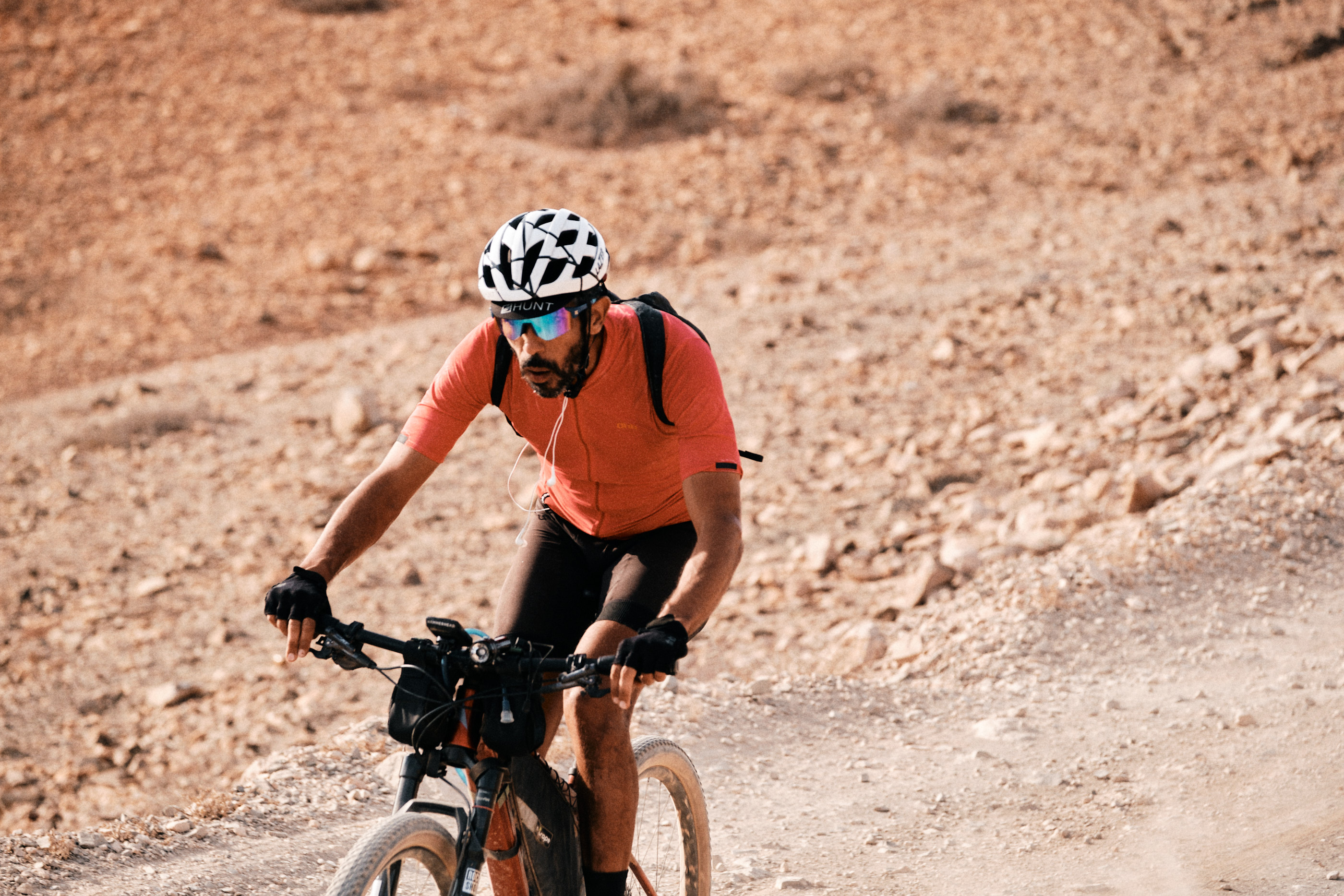 'FINDING MYSELF´, a bunch of behind-the-scene photos
I first met Sami on Instagram. She posted a story searching for videographers in the Canary Islands. I was on the road with very poor internet connection by then, but somehow I managed to drop her a line and send out some of my work on cycling . She answered back, we had a phone call and 2 weeks later we were in Lanzarote shooting for her short film. She wanted to tell a story. Her story. Something that took only 3 days to accomplish. It was a very low profile shoot, just Sami, my friend Rubén Plasencia and I.
Here are a few photos from those 3 days.

"I got my first bike in 2010 and a few years later I was moving around four different cities, racing alleycats, road, cyclocross, MTB. I rode ultra distances along Route 66 and Translabrador Highway – the bike took me so many places, yet I began to realize I was looking for something I couldn't find."

"I had a troubled past, and instead of healing, facing it head-on, I was blaming myself. I didn't put up boundaries, I wasn't painting my own picture. I was balancing on the edge of an abyss."

"I was projecting the best image I could on the outside, through social media, Instagram, and other places, but that wasn't how I truly felt, it wasn't really me – I decided it was time to change."

"I'd been hiding from the demons of my past, from my childhood, my family. I tried to carry on, thinking I could just survive and constantly keep ahead without them catching up with me. I couldn't keep running though and after years of carrying this burden around, I realized that it wasn't going to go away."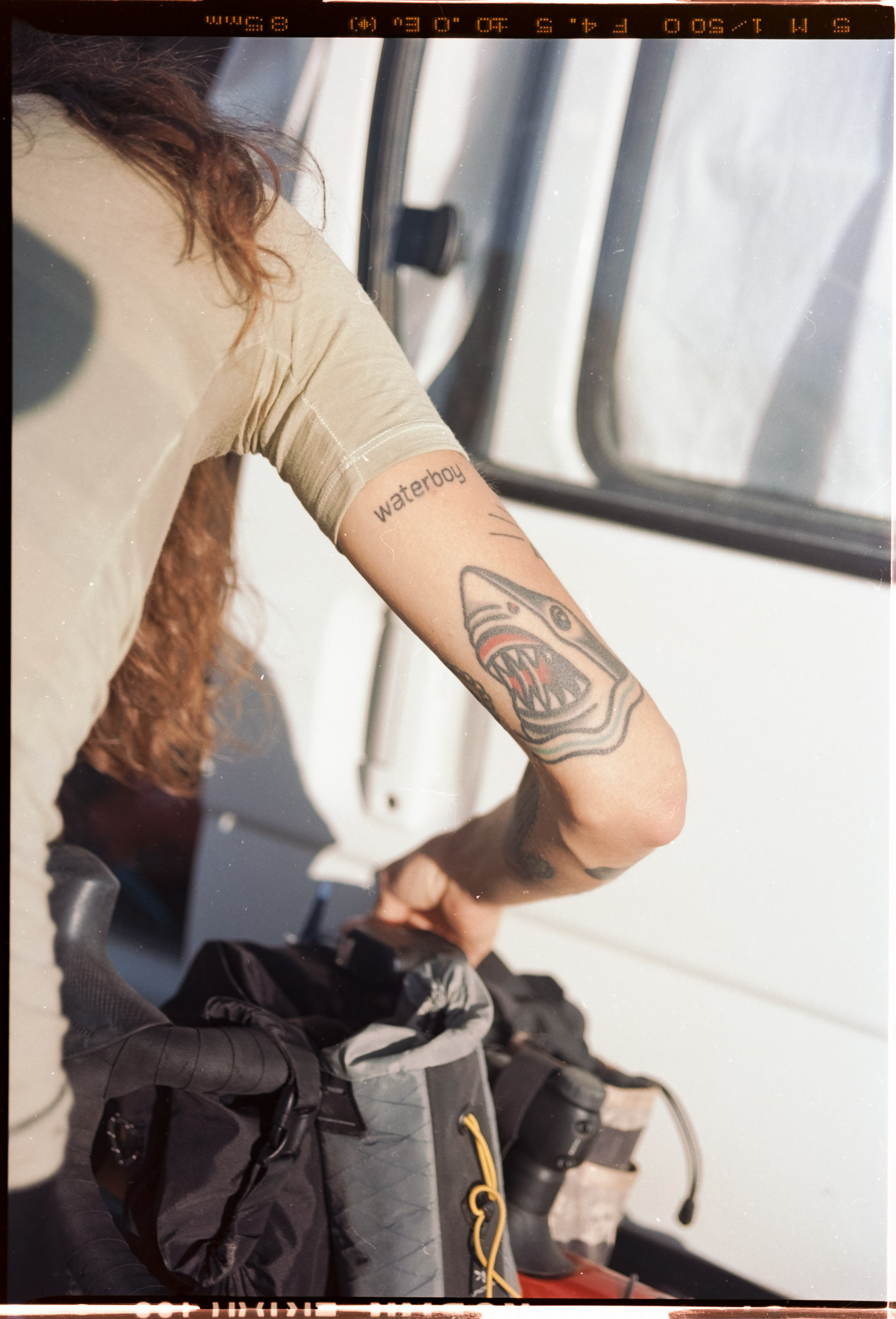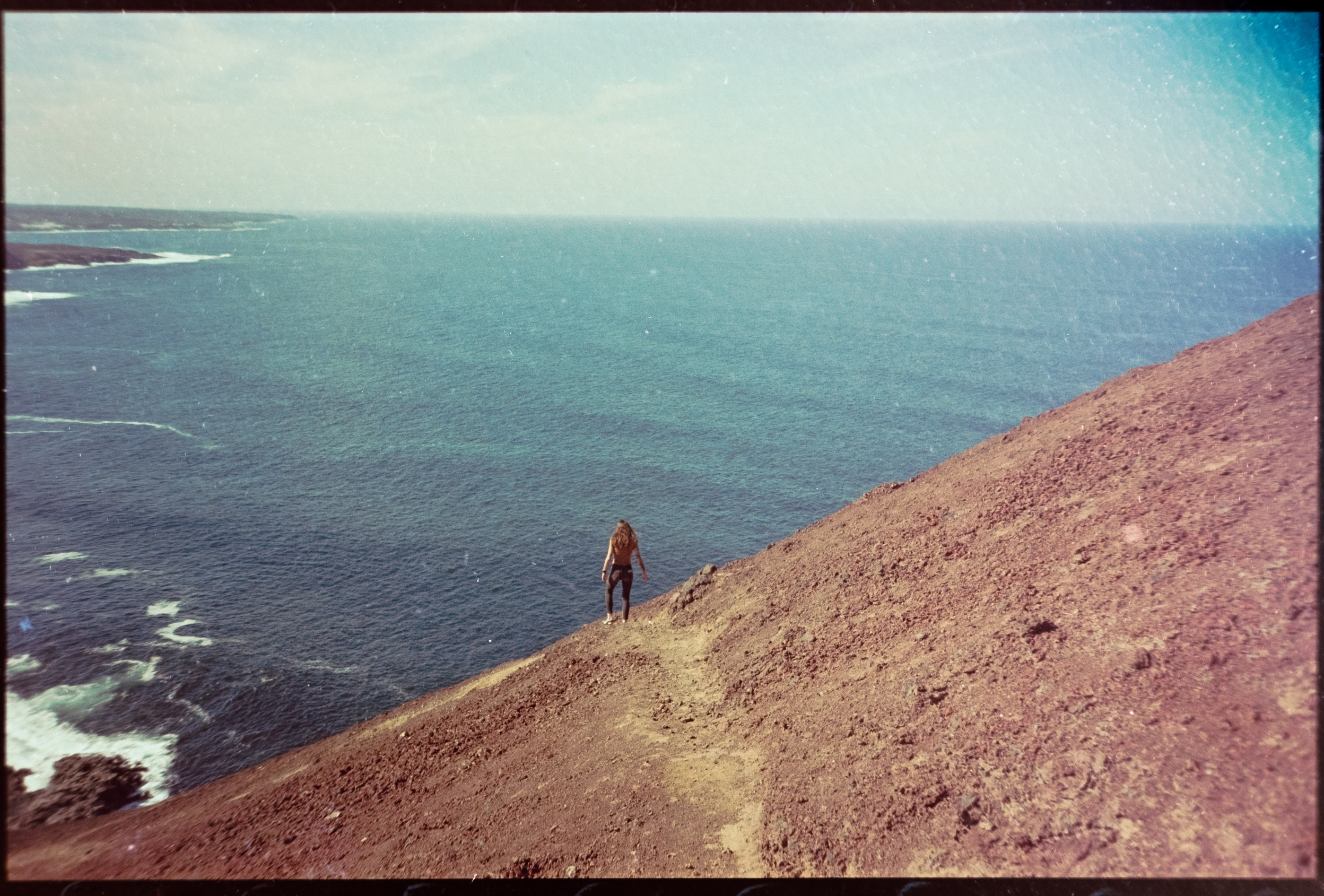 "Relationship breakdowns, family problems, medical interventions, they accumulated. I let go and searched for help, personal and professional. I decided to stop running away from it all and let it all crash over me – knowing for the first time I wouldn't sink."
"Nature is precious, and it's just waiting to be explored, it doesn't care who you are, how you're feeling, what bike you ride or what shoes you wear, where you are, how you got there – there's always an adventure waiting outside your door, a landscape to see, someone new to meet, sounds and scents that stay with you for a lifetime. Outside is whatever you make of it, often it's where you find yourself because ultimately, that's what we're all looking for."
La Isla Bonita, photo story of a weekend getaway to La Palma
As a kid I always thought Madonna had dedicated her song to the Canarian island of La Palma. That's how we call it over here. Later on I learnt that I was wrong, as Madonna had absolutely no clue where La Isla Bonita was or even if the place called San Pedro even existed. She just made it up when she wrote the song or probably read it somewhere on her way to the recording studio. Classic pop music story. Anyway, I'd rather stick to my version of the story, which is a little island off the coast of Africa that remains an oasis of peace and silence. A treasure full of traditions and wild sceneries.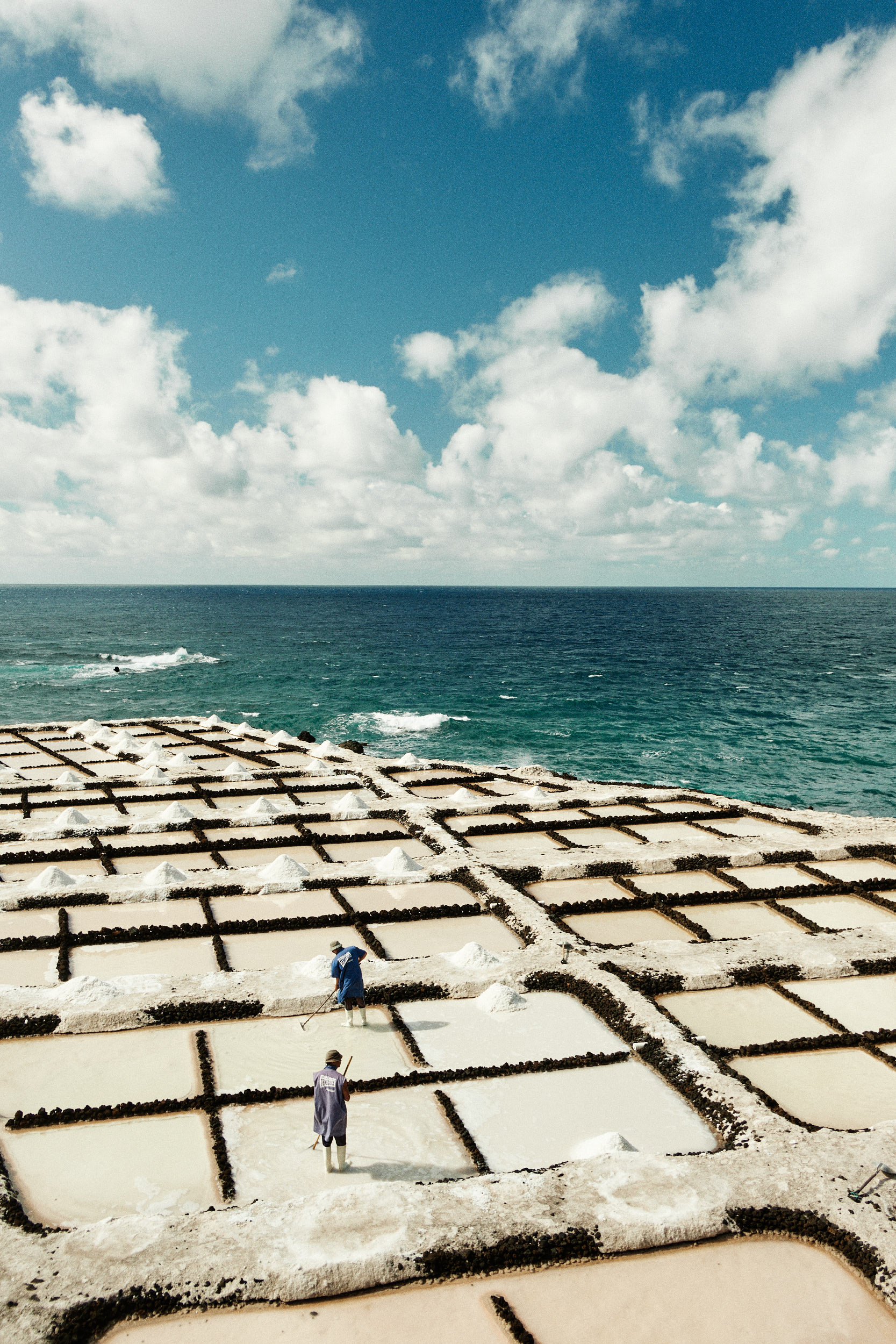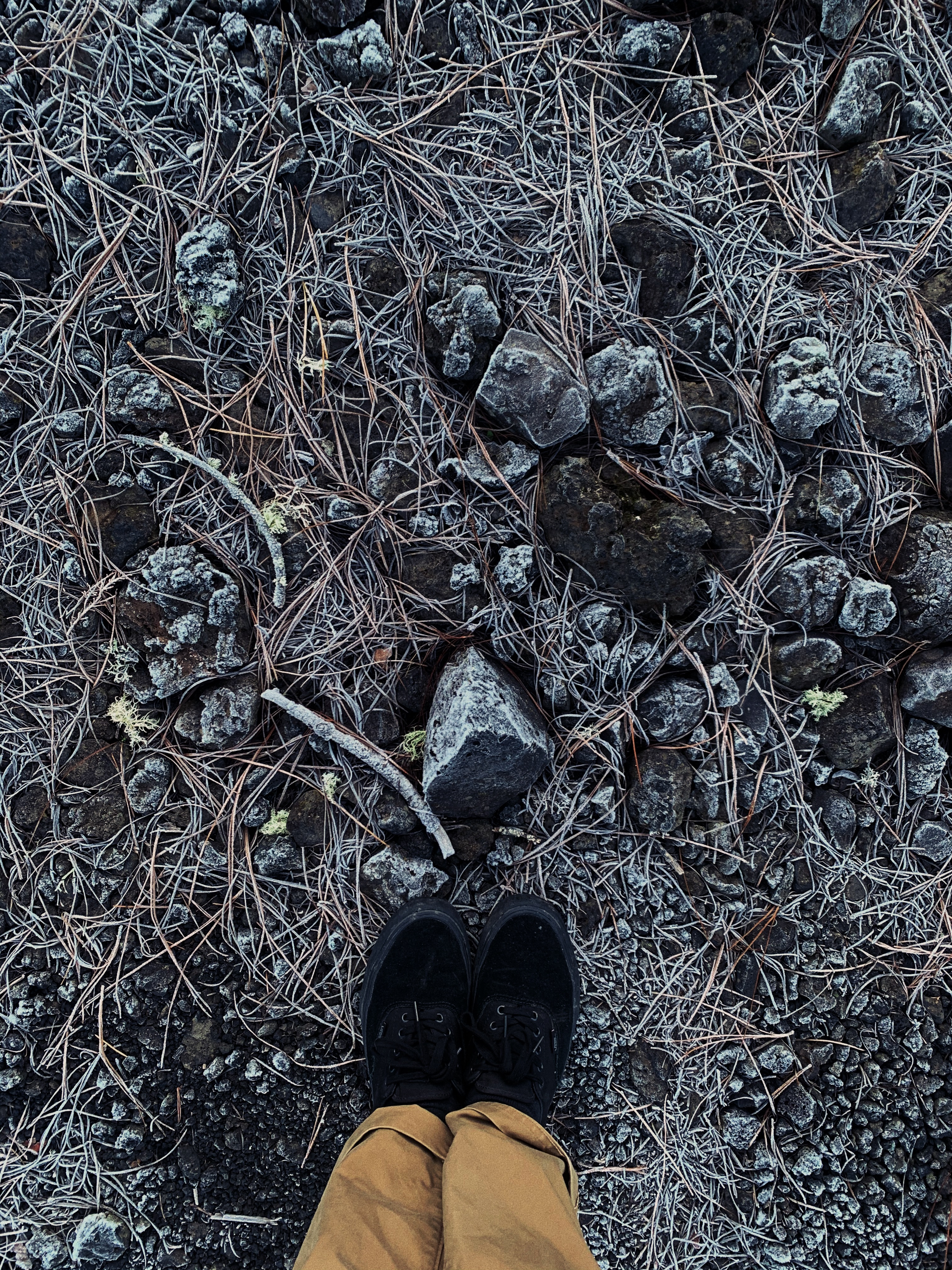 Lockdown on 35mm.
Times to forget.