Berth of the cool
With retro good looks and bunk space for two, an Airstream trailer is the hippest way to holiday in California.
Hotels? Who needs 'em?

Words by Jenni Doggett
What happens when you cross the world's most famous caravan with wild Californian terrain?

"After 136 miles, turn left." California's epic scale has rendered my sat nav redundant. Sergio my photographer friend and I are touring the Golden State with accommodation in tow. Our new home is an Airstream and it famously resembles nothing quite so much as a shiny designer toaster. We booked the smallest available model, an 18 foot Bambi. It looks somewhat ignoble behind a truck almost twice its length but for an amateur RV driver it's manageable and maintains a sheen of cool in spite of its size.

After a brief briefing on how to hook up the power and empty the tanks our rental contact Dana sends us packing with "You'll be fine. She's the Mercedes of caravans." I am unconvinced and hunch up over the steering wheel like an a tense crow, barely reaching double digit speeds for the first few miles.


We're leaving San Francisco at rush hour and I'm anxious to avoid the treacherous gradients downtown. But we soon find ourselves lost and stuck at a preposterous angle in a hooting snarl of traffic. I hear something important-sounding scrape along the sidewalk.

Heart jackhammering I inch along empathising in that moment with every couple I've ever seen arguing in a car. "We'll be fine with maps" said Sergio. "We don't need a sat nav" said Sergio. As soon as we cross the Golden Gate Bridge and pry my claws off the steering wheel we stop to buy a Tomtom which we barely consult for the rest of the trip. But it does help us tally the more than 1500 miles we are to cover over the following two weeks.

Urban rush hour aside America is built for these beasts and once we leave the city my confidence swells. The gears are automatic, the roads broad and the locals forgiving. We'd decide to head north to the Redwoods, rejecting iconic route 101 in favour of a clockwise loop north, east then south through the interior in hopes of finding the wilderness for which the Airstream was made.

Vivid red Budweiser and CocoCola trucks coast past, the commercial blood of America flowing through vast asphalt arteries. We lumber by hilly vineyards and a series of painfully quaint country towns – Philo, Boonville, Cloverdale. We pass scores of eccentric emporia, the Here's Hair Salon, Independence Guns and Ammo, the Love In It Co-op – a medical marijuana dispensary. We're chased by the Pacific hurling itself angrily ashore in dark gray arcs. We buy punnets of two-dollar honour system cherries from local farms.

Keen to plug in during daylight for our first night we've reserved a spot in an almost empty trailer park in Manchester, Mendocino County. This is the perfect season to travel, in early May the parks are still quiet and we are nearly alone.
The cleverly conceived Airstream interior we thought we so carefully packed had rearranged itself into a glorious Pollock of ketchup and socks. As the trip progresses we learn how best to seal, wedge and stuff our possessions to stave off the worst of the carnage. Every day we devise new ways to make do with our resources. I am delighted to discover that tampax make excellent firelighters and inverted black pants a passable sleep mask.

I build a fire in the pit and crack open some Californian Apothik red while Sergio hooks us up to the mains. These sites are consistently well catered with electricity, water, pumpout, shower block and a bear box to protect food supplies.

We listen to our neighbour angrily rattling his door. "Dammit Janet" he bellows in exasperation. She has accidentally locked the door from the inside and battles stoically with the sticky latch. Jim's spiralling ire frustrates both their efforts and I debate moving to a quieter spot when Janet manages to slam the door open. I wonder if we will be able to find the peace we seek or if every spot will have a Dammit Janet and irritable spouse. But this is the true beauty of the road. Bothersome neighbours and bad weather are easy to escape when your home has wheels. We quickly become addicted to waking up and taking off in search of our next adventure. This lifestyle fosters a restlessness, every morning a gentle fizzing in the blood, what next what next what next... pulling us on.

On our first morning however the truck disagrees, emitting a single sulky grunt then silence. Soon our neighbours convene around the stubbornly unresponsive engine and various theories are advanced. This is the morning's entertainment. A puff of smoke softly psssfffftssses from the motor. I'm worried we forgot to flip a connection and drained the batteries but our merry council kindly demur. 'You know what's wrong?' Glen asks, a wry glint flickering. "It's a Ford" to all round mirth. Twenty minutes and a squirt of something home-made later we are on our way with a glove box full of numbers to call should we have any more problems – our initiation into the RV fraternity complete.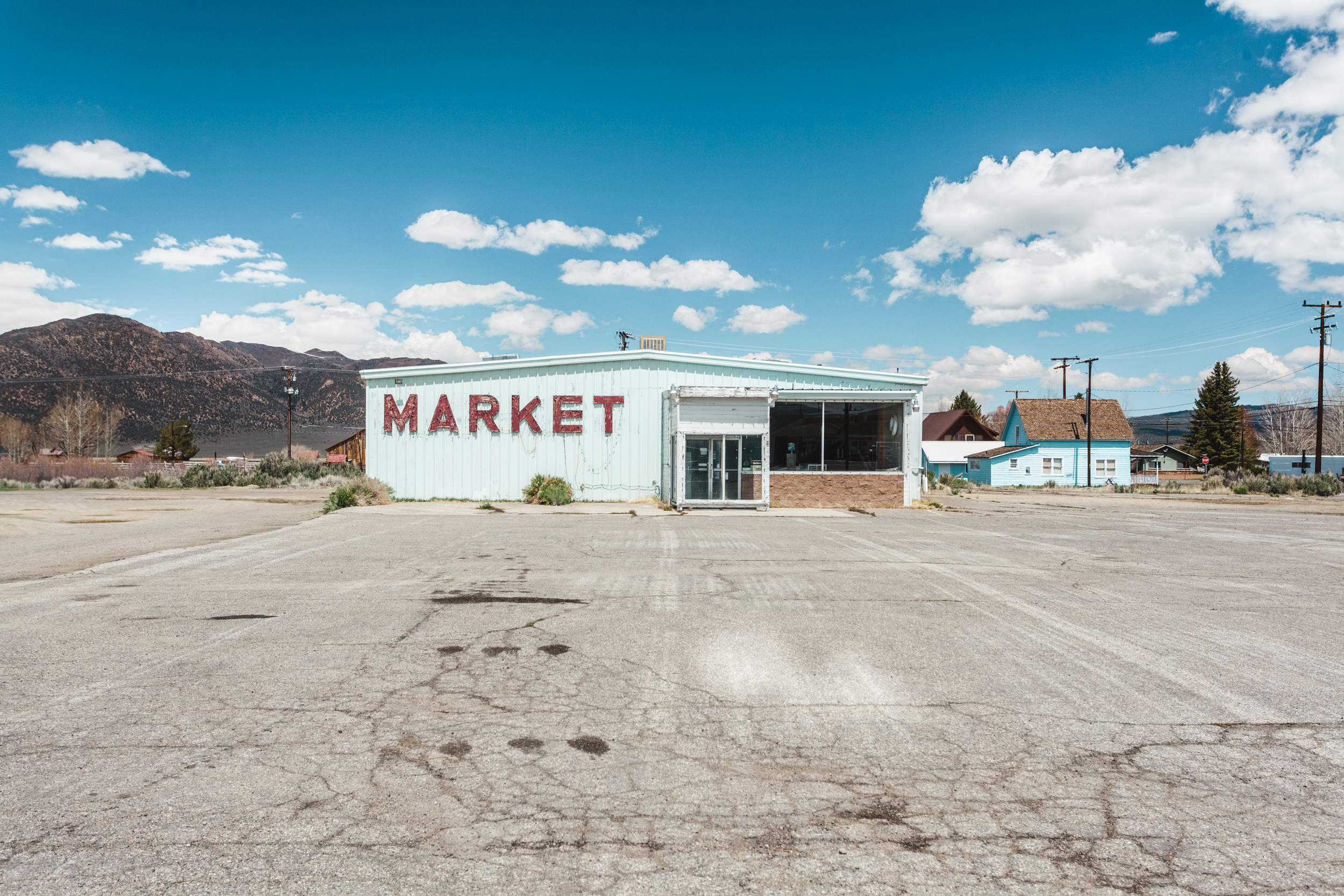 After a few days life resolves itself into a rhythm of simple priorities, where to sleep and find fire wood, fill up and empty tanks. Sergio and I fall into a quiet choregraphy at each stop, plug in, switch to 12volt, uncouple the rig. We play the Great American Gas Station Guessing Game. A bewildering and inconsistent system whereby you estimate how much fuel you need, prepay it and fill up that amount. If you guess wrongly you go and get change or have to start again to buy more. But at least diesel is cheap, by Britsh standards.

We'd chosen to explore California because this is where Willy Byam founded Airstream in 1931 but also because it has more National Parks than any other state. Stout Grove in Jedediah Smith Redwoods State Park doesn't have the biggest trees but it is staggeringly beautiful and serene. We wander by belt-high sword ferns, banana slugs, out-sized sorrell. The wind builds a gentle snare drum roll high up in the canopy, animating the leaves then rolling away. The Smith River rasps past and small streams chuckle away under fallen trunks. Prehistoric moss is delicately draped over ancient branches. JD hearts KP is scratched into the wooden bridge.

I stretch out on the warm pebbles at the edge of the water, legs and arms akimbo. I can feel myself slowly filling up with whatever it is that gets syphoned away by rapid fire city life. Far removed from the speed and the bleeps and the screens, something atomic is soothed.

We spend close to an hour trying to reverse out of the car park. The Airstream pivots fiendishly then locks. It rather undoes the tranquility of our afternoon trek but eventually we win. It is possible to avoid too much reversing by using pull-through sites but it's a satisfying skill to master. Perversely the smaller the van the more difficult it is to manouevre.
Heading down through Lassen Volcanic Park, Lake Tahoe and the Sierra Nevadas we become doubly grateful for having all our gear in tow. Weather here is rarely a polite British mist or mild bluster, it is a land of extremes and the wind has teeth. We slurp fistfuls of snow and listen to Indigo crested Pine Jays ack ack at each other from icy branches. We sleep deeply in the snug confines of our aluminium abode and wake with the sun blushing through panoramic windows.

We stop to stock up on firelighters and wine at a ubiquitous Walmart. I'd heard RVs are welcome to stay overnight in the carparks for free, known as Wallydocking, but seriously doubted the appeal. Until I saw the Gardnerville branch with its crisp dramatic view of the Sierra Nevadas. Right enough a row of enormous motorhomes were parked up neatly in the far corner of the lot. One be-deckchaired owner nods an unspoken assent that this is the life.
It's easy to underestimate the distances involved when planning this kind of route remotely. Serpentine mountain roads with violent chicanes make for slow going and the engine growls and strains. The speed limit varies county to county but generally 55 is the maximum for towing a trailer. We start by averaging around five hours driving a day but soon edit our itinerary down so we have more time to get lost and explore.

We learn to strike a balance between booking a few places in advance to refuel, and boondocking (dry camping with no power hookups) as we become more confident. Two of our best nights were spent in an unbooked state-run 'dry' park we stumbled upon and a night in the open desert in Death Valley.
If ever you doubted your mortality the desert will soon put you right. The suffocating stillness and crucifix-like telephone poles say you do not belong here. There is acrid taste of burnt tarmac in the air and our vision quivers as the temperature hits 100 degrees farenheit. Death Valley is one of the lowest areas of land on Earth; Furnace Creek is at an elevation of 196 feet below sea level. Initially it's intimidating but as the afternoon passes a breeze stirs up dust and brings some life to this airless place. We watch for a while as a pair of wild russet mares stand mirrored, bowing over a sleeping foal.

Pulling off the road at dusk something primal asserts itself as we busy ourselves around the fire. The Airstream continues to impress when we realise the indoor showerhead can be pulled outside via a hatch so we shower off the dust in absolute luxury in the middle of an empty desert. The sun fades fast over the venerable Panamint Mountains, grand marbled strata of cream and grey. Countless stars form a celestial dot to dot. I don't need a sat nav to tell me I've reached my destination.
Footnotes: Shot on assignment for The Sunday Times Travel magazine. Words by Jenni Doggett.